I have been trying out various cartoon character steamed buns lately. I tried the little black sheep (not so successfully), then one of my favourite cartoon characters, Doraemon (see below) And now, Hello Kitty.
You can choose any fillings that you like, but I find that smooth fillings work best if you are making these cartoon character buns, so that the buns will have a smooth surface after steaming. The filling for the Hello Kitty buns is Salted Egg Pumpkin Custard. The main ingredients for the filling are butter, salted egg yolk, pumpkin, Parmesan cheese powder and milk powder
For the bun dough, I used the same recipe as
here
, except that I added 1/2 teaspoon of baking powder. I find the dough is more pliable for shaping, with the addition of baking powder.
Here is a breakdown of how to form the Hello Kitty Bun:
(Makes 10 Hello Kitty buns)
You will need:
After kneading the basic dough, divide dough roughly into:
- 330g to 350g plain dough
- 30g to 50g red dough - knead in a drop of red food colouring
- 20g yellow dough - knead in a tiny drop of yellow food colouring
Keep any remaining dough as plain dough, as you can easily mix in the colours later.
After first proofing:
- Plain dough: make 10 portions of 30g each and 20 tiny balls. The tiny balls are for making the ears.
- Red dough (for ribbon): make 20 small balls and 10 "even smaller" balls.
- Yellow dough (for nose): make 10 tiny balls
1) Wrap 30g plain dough with 15g fillings. Wrap and pinch to seal tightly. Seal-side face down.
2) To make the ears: Use a pair of scissor to make 2 small cuts (like making rabbit ears) on top. Place two tiny plain balls behind the ears. Pinch them together to form Hello Kitty ears (the tiny balls help to support the ears).
3) To make the ribbon: Press each small ball flat and form a triangular shape with your fingers. Use a round piping tip (Tip 8) or a drinking straw, dip in oil lightly and press the tip on each triangle shape. Place two triangles just below the right ear to form a ribbon. Stick one "even smaller" red ball on the ribbon.
4) To make the nose: Make an indent for the nose and push in the tiny yellow ball.
5) After second proofing, steam buns over high heat for about 6 minutes. Keep cover on for another minute before lifting up the cover.
6) To draw facial features: Mix a teaspoon of egg yolk with about 1/8 teaspoon of edible charcoal powder (or use black food colouring). Draw Hello Kitty eyes and whiskers (I use the tip of a chopstick for the eye and toothpick for the whiskers). Return to steam for another minute.
For the salted egg pumpkin custard filling:
(A)
130g salted butter
15g grated cheese powder
50g sugar
50g evaporated milk
(B) 120g mashed pumpkin + 2 salted egg yolk, steamed and mashed (about 30g)
(C) 20g milk powder + 30g corn flour
1) Mix all ingredients (A) together in a heatproof bowl and set the bowl over a pot of simmering water.
2) When butter has melted, add in (B) and mix well. Pour into a blender and blend till fine (I find blending is optional).
3) Add in (C), return bowl over simmering water and cook till mixture has thickened.
4) Cool mixture and divide into 15g each.
(Note: The filling recipe makes about 20 portions of 15g each)
The filling recipe is adapted from a Facebook user, Samantha Ting. Her original recipe is meant for making molten lava custard bun (流沙包). The steps to prepare the molten custard filling are detailed in her photo
album
, while her recipe was written in one of the comments of the
last picture
in the album.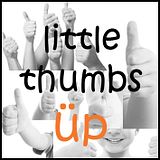 And yes, I mentioned about the Doraemon steamed buns at the beginning of this post, here they are: